High output recycling strand plastic Granulating Machine
PROCESSING FLOW:
The strand cutting granulating process is one of the most common application for granulating. It is widely used for several kinds of material. The basic pelletizing process goes through the following path: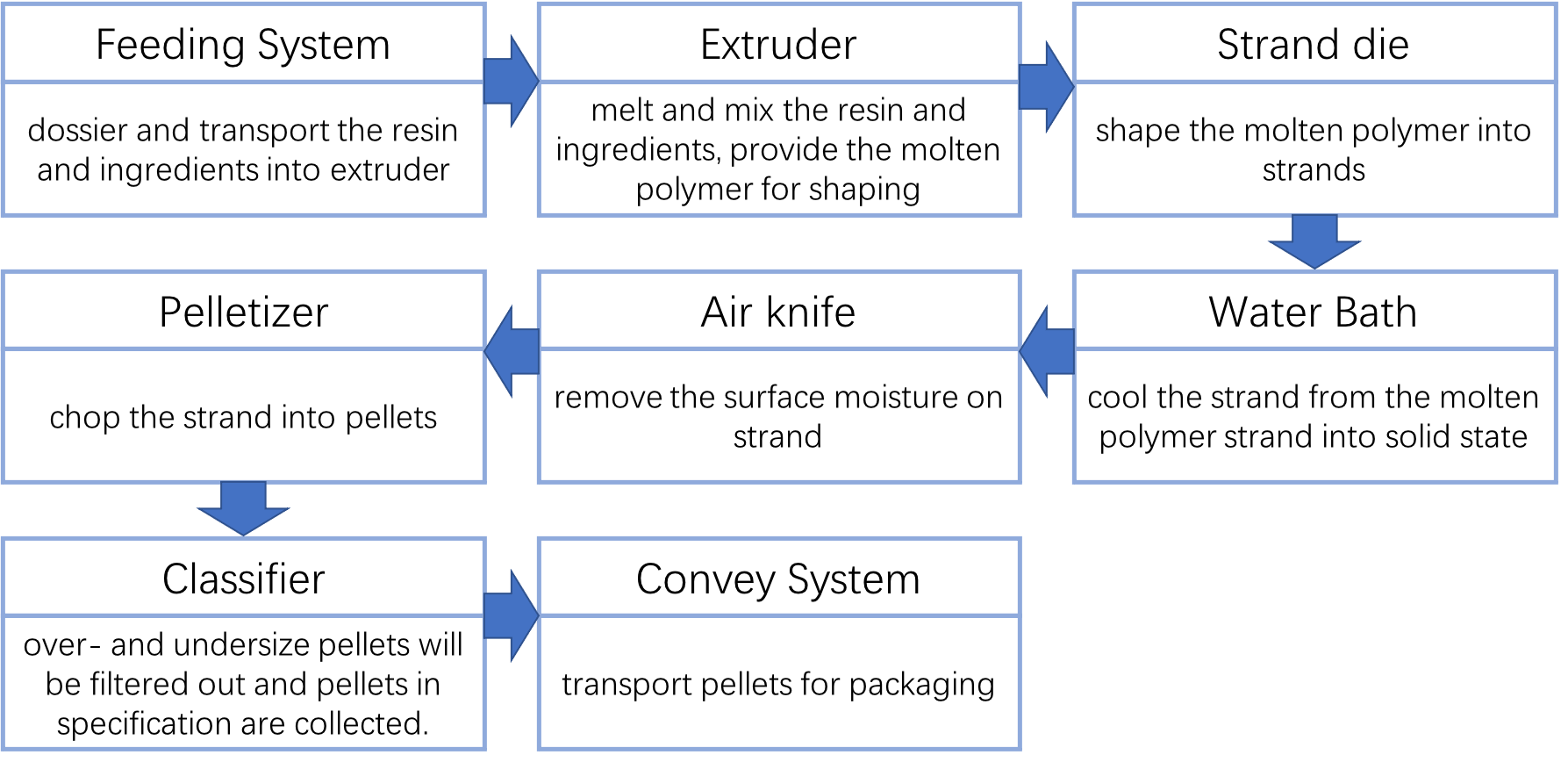 ADVANTAGES AND DISADVANTAGES OF STRAND PELLETIZING
Totally understanding the strand pelletizing process is conducive to figuring out whether the process fits the production condition or not.
As a universal granulating method, the strand pelletizing has following advantages:
• low equipment cost
• easy maintenance
• suitable for most of the materials
Disadvantages are listed in comparison with other pelletizing methods such as water ring or under water pelletizing :
• Relatively low automation grad
• high energy consumption
• more human resource needed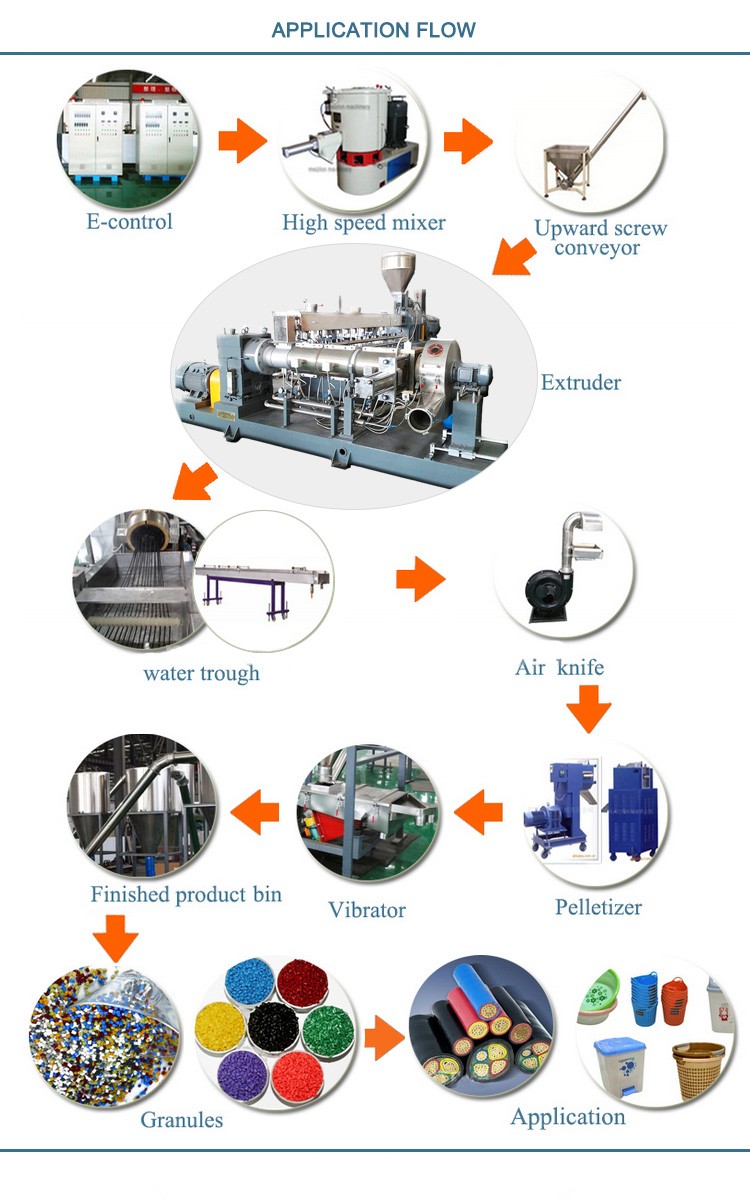 ADVANTAGES OF THE LANGBO MACHINERY
As an experienced manufacture of plastic granulating line, we provide production validated product for customers, guarantee the performance of our equipment and offer considerable after-sale services to ensure the successful operating of your production line.
Our granulating equipment is listed based on the classification above. For example, string cutting granulating line, water ring granulating line and underwater granulating line. For customer searching easily, the equipment have been classified based on their applications, such as PVC granulating line, PET granulating line, single screw granulating line and conical twin screw granulating line.
For the customized granulating solution, equipment quotation and any unclear points around the equipment or production, we are glad at your service.